Home security system insurance discount in Corpus Christi and additional ways to save with a smart home security system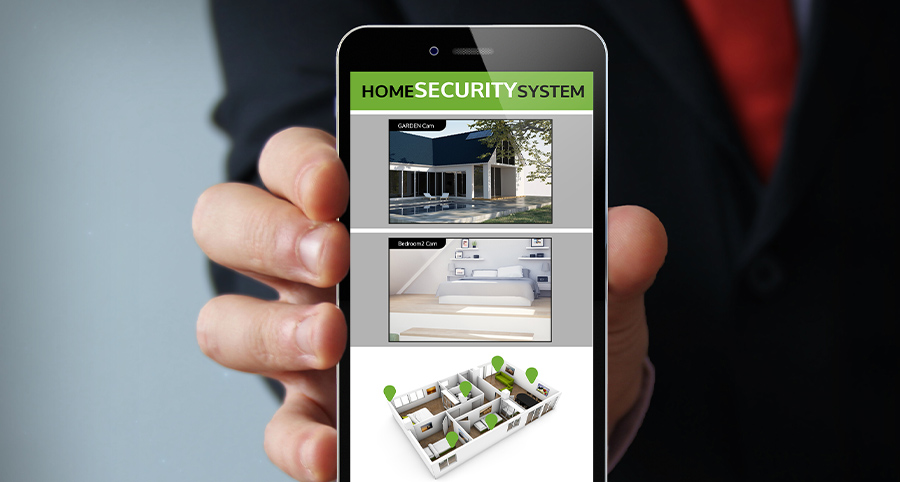 It's widely known that home security systems are worthwhile additions to enhance your family's safety. They safeguard your residence from trouble with innovative tech like video cameras, smart entry locks, and audible warnings. With the right system, you also enjoy the advantages of a monitoring team that has your back whenever an alarm is tripped.
But there's something else to think about as your home's defense is likely to benefit you financially. To begin, there's savings on utility bills through automated systems. And it just so happens that fully integrated systems like those provided by Vivint can get you an insurance discount.
Monitored home security installations are great for insurance discounts in Corpus Christi
It's true you might get an insurance discount on your home security system in Corpus Christi. The size of the discount may vary greatly and is contingent on two key variables - your insurer and the kind of components you install. While a limited, no-frills alarm with a couple window or door sensors could get you a slight savings, there might be an opportunity to increase your discount even more.
Whenever you incorporate devices including video cameras, monitored smoke detectors, and smart locking systems, you may be rewarded by your insurer. If you would like a more substantial discount, be sure to incorporate 24-hour monitoring. By including monitoring, you're letting the insurer know that someone is constantly looking after your home and ready to handle any type of emergency, no matter if you're at home or away. To determine if you might qualify and how much you can save, touch base with your plan's representative.
Home automation in Corpus Christi offers additional savings
If you're curious about additional ways to save, you should think about home automation. Imagine having a smart thermostat that discerns your daily schedule and changes settings correspondingly. If you depart for the day, your thermostat can change the temperature on its own to help you cut energy usage. Your smart lights will operate in a similar manner and turn on if you walk into an area or deactivate if you exit. As time passes, the reduction of your energy costs may be substantial.
Whole-home systems from Vivint are simple to adapt and may be programmed during the install or finished later on with your smart hub or the mobile app. In a short time you can program a versatile, full-featured system.
Didn't remember to turn the lights off? Access your system no matter where you are
An additional method to cut utility bills is by operating your system from a distance. Although your smart home is able to adjust without input from you, you can also easily manage devices from your cell phone. If you forget to shut off the lights or adjust the thermostat in advance of leaving, it's not a problem. Just pull up the Vivint app on your cell phone and make the needed changes. You can even engage or disengage your system remotely. Wish to alter how your devices work together? You can do that from your phone as well.
Customize your own automated system in Corpus Christi and get the savings you deserve
Would you like to begin reducing expenses with a home security system insurance discount in Corpus Christi? Consult with a Vivint specialist today to design a smart home with 24-7 monitoring that will decrease insurance payments while raising your home's protection and versatility. Call (361) 733-2385 or fill out the following form to get started.
Areas Served Around Corpus Christi By Smart Security Specialists Your Local Vivint Authorized Dealer